"The love triangle is now a love square!"

— Tagline
Catherine: Full Body is a remake/enhanced port of the 2011 Catherine video game. It was developed and published by Atlus' Studio Zero Team for PlayStation 4 and PlayStation Vita and released in Japan on February 14, 2019.
The PlayStation 4 version of the game was localized into English and was released worldwide on September 3, 2019. The PlayStation Vita version was not localized. The game was also released on the Nintendo Switch worldwide on July 7, 2020.
The developers chose the subtitle Full Body due to its relation to full-bodied wine. Full Body is Catherine with more content or depth, like a full-bodied wine. It also sounded more erotic as the developers increased the eroticness a bit. The main voice cast also reprised their roles.
Major changes from original
Story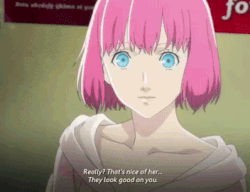 There is a third love interest named Rin who becomes Vincent's new neighbor as well as the pianist at the Stray Sheep. Rin's involvement in the story causes a split between Catherine and Katherine. Rin does not force herself as Vincent's girlfriend as much as Catherine does and Vincent prevents an intimate relationship from escalating by default. The player needs to go out of their way to begin a relationship with Rin.
There are new over 20 new animated cutscenes to further develop the characters of Catherine, Katherine, and Rin. There are 5 new endings: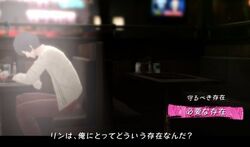 On Day 6, if the player answers enough specific confessional questions to break the mysterious meter, Vincent will proceed to ask himself three intimate questions about what he wants to do with his life. Choosing certain options will begin Rin's branch of the story. Not selecting these certain options at day 6 or not breaking the meter enough prior to it will cause Vincent to go back onto the same route as the original game though new endings for Katherine and Catherine are available on this route.
Roderick Lockhart and Abul Bahril are new patron of the Stray Sheep.
In the Western releases, various transphobic elements relating to Erica Anderson have been removed. A particular example is the credits, which originally refer to Erica as "Eric Anderson" with her current name in parenthesis-an example of deadnaming. This remains in the Japanese version, but is changed in the Western release to reflect Erica's identity.[1][2]
Significant plot details end here.
Other
Some of the environments in the game have different lighting and textures, such as in reality, and also in the Nightmares. For example, the Stray Sheep has a more vibrant interior and is more lit-up. There is also less fog in some of the Nightmare stages.
Gameplay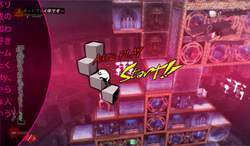 A wide level of difficulty options is also available. Apart from Easy, there is now a Safety mode which is even easier than Easy.

No Game Over: Only available on Safety.
No Time Limit: Only available on Safety.
Skip Puzzle: Players can skip a puzzle segment with a single button for players who hate the block-climbing portion of the game. Only available on Safety.
Autoplay: You can leave the difficult segments to the autoplay function which automatically climbs the shortest route. You can disable it at any time while it's in operation, using it at your leisure. Only available on both Safety and Easy.

There are two modes: "Classic" and "Remix"

Classic (known as Standard in the Japanese version) enables the option to play the unaltered stages from the first version of game, although some of them have been modified.
Remix (known as Arrange in the Japanese version) features new mechanics and gimmicks, such as being able to link together a wide variety of blocks.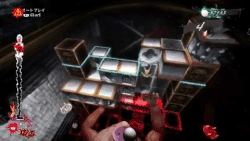 Rin's piano has the power to halt the collapsing stage, activated automatically when Vincent is in an emergency. A green light appears as the piano's melody is heard.
There are more than 500 stages—twice the amount of the original game.

This includes new stages for the Rapunzel mini-game which has been renamed "Super Rapunzel". For Rapunzel, players can choose between Classic and Remix. Like Classic, Remix also features 128 stages.

There are new stages for Babel and Colosseum, and the two game modes can be played immediately and do not need to be unlocked. Both modes now support online play.
Some of the effects of the items have been modified.
Vincent can view strategies that sheep have told him at save points.
The player can now rotate the camera to see behind the stage. This can be toggled on or off in Config.
When the player hangs on a block, a blue outline is displayed along the edges of the block which the player can move to. This can be toggled on or off in Config.
The player no longer has a limit to retrying from game over
The Undo system has been reworked.

The player starts each stage with a maximum of 10, 5, 3 and 1 Undos when playing on Safety, Easy, Normal and Hard respectively.
Mystic Pillows now increase the maximum number of Undos for that stage instead of giving extra lives.
If the player would die, they automatically use an Undo instead, unless if playing on Hard. If the player is out of Undos, they will still get a game over.
There is now a meter in the lower right hand corner of the screen displaying the remaining number of Undos.
Online changes
Catherine: Full Body has an online battle mode, inspired by the competitive scene overseas. Atlus states that they noticed the competitive Catherine scene, which is what lead them to developing online features for the remaster. Note that a PlayStation Plus subscription is required for online multiplayer.
There is an online ranking system. Players can choose between ranked matches, which pairs up player of a similar level, or random which involves anyone.
The game features the ability to cross-save between the Japanese PS4 and Vita versions. There is cross-play between PS4 and Vita users.[3]
The number of deaths and the status of players nationwide. Deaths based on the stages in the tower are listed, as well as what type of death (like "falling," "crushed," etc.).
"Souls", which resemble small white floating orbs on blocks, appear at sections where other players have died. This will hint at potentially dangerous sections.
Editions
In Japan, the limited edition includes a slip art box which has the ability to remove a transparent cover revealing the women in their Nero outfits, four-disc soundtrack CD, art book, Nero glasses, and special downloadable content set.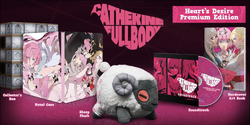 In North America, the limited edition is called "Heart's Desire Premium Edition". It comes packaged in a box resembling the stages of the game. The game case is now a steelbook and the transparent cover is removed, no longer letting their clothes to be removed. Instead of glasses, it comes with an adorable fat sheep plushie which wears Vincent's underwear. It still has the soundtrack CD, although it's one-disc only featuring the new music, as well as an art book.
DLC
Ideal Voice Set: For Catherine's Japanese voice, the base game features Miyuki Sawashiro (Catherine's main voice actor) and Mamiko Noto (Elegant Yandere). 9 additional voice-overs are downloadable content. Many of these voice actors have previously played the role of an adulterous lover in other media. The new DLC voices include:
Persona 5 Joker Character & Commentary Set: 'Joker' from Persona 5 joins the roster of playable characters in Babel and Colosseum with this DLC. It includes special commentary from the Phantom Thieves of Hearts in Babel and adds a special event that can only be seen in this game.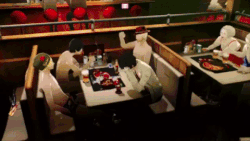 Horn-Rimmed Glasses: Also known as Nero Glasses, Vincent wears these glasses which allows the player to see many characters in their swimsuits/underwear.
Playable Character Set: Unlocks the following additional playable characters for use in the game's "Babel" and "Colosseum" modes: Catherine, Katherine, Rin, Orlando, Jonny, Toby, Erica, Boss. The narrators' commentary during Babel changes depending on which character you use.
All the DLC, as well as three new "Ideal Voices", are included for free with the Nintendo Switch version of the game. These new "Ideal Voices are as follows:
Music
Catherine: Full Body contains new music. The 21 soundtrack includes:
Silent Sheep (main menu theme)
YO (Acid Jazz ver)
Thus Spoke Brooks (Smooth Jazz ver)
Tomorrow (Rin's theme)
Have a good day
Sorrow
Recollection
Hehe
Doors of Possibilities
Hymn
Stairway to Space
Ride of the Valkryies
Moonlight Sonata, Op.27-2
The Truth Is...!?
Ode to Rapture
Music Box of Joy
The wolves we're born to be!
Invitation
Colosseum
Friend Match
Rapunzel: Full Body
Reception
Reviews of the game has been generally positive, with many reviewers mentioning Full Body adds new memorable content, as well as improved features over the original. Full Body is considered by many to be the definitive version of Catherine.
In Japan, Full Body is "Share-blocked" to prevent streaming and prevent spoilers on the Internet, with no news of a patch to remove it in the future.[4] On Day 6, a few minutes after Vincent discovers a revelation about Rin, the game stops streaming. This also applies to the Western version which is the same situation. This is reminiscent of Persona 5 which is still Share blocked for the entire game, despite that it has been out since the middle of 2017. It is unknown if a patch to remove it eventually will be released, similar to how Kingdom Hearts games on PS4 (specifically, the movies and 0.2) received a patch to enable Share functions later. Atlus' anti-streaming policy has been criticized because players still use capture cards and PS4's Remote Play, and spoilers end up online anyway.
LGBT portrayals and transphobia accusations
Before the game's release, Rin's character received some in the west controversy due to the possibility that Rin's character may be handled poorly.[5] When the game was released in Japan, the Rin proved to be rather uncontroversial.
However, there was controversy due to Erica's portrayal in Catherine Alternate Ending originating on Twitter and ResetERA claiming that the game and/or its developers are transphobic because Erica has not transitioned in the alternate timeline. However, Erica's lines suggest that she could still transition. Also claimed this was the "happy" ending and Catherine rewrote history to make everyone's lives better, although this is never confirmed by the game.
Vincent's response to seeing Rin naked, has also been subject to scrutiny. Vincent's negative reaction to the reveal includes him slapping Rin's hand away, which was included in one of the promo materials for the game. This lead some people to believe that the extent of his reaction was far more severe than it actually was in game. The story afterwards is about Vincent feeling remorseful and wanting to make it up to Rin.
It is also important to note that characters like Vincent and Toby do not speak for the game's developers, and just because Vincent may express transphobia, it does not mean that the game's developers condone it. It is common for writers to disagree with the views of their characters/protagonists. However, many of the grievances towards the original version of the game can also apply to Full Body; for example, while trans people are not obligated to reveal their status to their dating partners or anyone else, Erica still does not reveal her status to Toby before they have sex, which could be perceived as Erica being inconsiderate to Toby's feelings.
Some people felt it was distasteful that Rin turns out to be an alien. Critics felt that this portrayal encourages the idea that people who have abnormal or unusual behavior are less than human. However the intent of the reveal was to give Rin an even more outlandish secret for Vincent to accept, order to reinforce the themes of accepting the person you love for the person that they are. In fact, if the player pursues Rin's route Vincent completely accepts Rin for who they are and the two travel the galaxy.
Significant plot details end here.
The Trivia for Tonight.....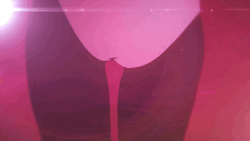 The logo is meant to be reminiscent of a woman's rear.
The Japanese release of the game is on Valentine's Day.
There is a free demo on PlayStation 4 which lets the player play the first hour of the game.
It is unknown if a PC version of Full Body will be released later, similar to Catherine Classic.
Fans have made a petition aimed at Atlus for a way to save Steve Delhomme, or, at the very least, add more Steve fanservice.[6]

Fans sort of got what they wanted with the Catherine Alternate Ending. Although Steve is not mentioned, he is presumably alive in this ending, as Paul is too.
External links
Videos
Gallery
Art
Screenshots
Wake
Nightmare
References